We offer peace of mind for all clients throughout our service.
We offer peace of mind by putting the client's best interests first. We take the pressure off the client with our knowledge and expertise.
Experts In Refrigeration & Air Conditioning Repairing and Installation
Check out our services by clicking the button below. If you know what service your after, book your engineer now!
Commercial Refrigeration Repair & Air Conditioning Repair Services
Here at Bluebird Refrigeration, we are proud to provide top class refrigeration and air conditioning repair service throughout Northern England and North Wales, as well as into the Midlands areas we look to assist as many customers as possible. Our team of refrigerator repair engineers are strategically located throughout these areas so we can quickly get to you if you need our assistance, as we understand that waiting a while for an expert to come to your property can potentially seriously hinder your business.
As well as having strength in numbers, our team of experts also have the experience in commercial refrigeration repair and a variety of refrigeration and air conditioning applications in many types of sites including:
Butchers, bakers & produce shops
We understand that refrigeration and  AC maintenance is a huge part of how shops are run in these fields, as produce can quickly deteriorate to a condition where they are unsuitable for consumption, potentially losing business as a result.
Bars and clubs
With the sheer volume of people that use bars and clubs on a regular basis, it is important to have a commercial refrigerator that is fully functioning around the clock to ensure business runs as smoothly as possible. If you happen to encounter any faults with your refrigeration unit or air conditioning device, then be sure to get into contact with our air conditioning contractors today.
Coffee shops, fast food outlets and restaurants
This is similar in your standard coffee shops, fast food outlets and restaurants that regularly supply food and drinks to the masses. Bluebird Refrigeration are on hand to assist you with any problems you have with your commercial refrigerator or air conditioning system.
Convenience stores and supermarkets
Food and drink is often stored in large commercial refrigerators in convenience stores or supermarkets, and their upkeep is hugely important in making sure that what is being sold is fit for purpose. With this in mind, if you happen to find a fault in your refrigerator or air conditioning system, contact our commercial fridge repair company today!
Distribution centres and factories
Fridges and air conditioning units are very important before products reach the shelves too" After all they need to be kept at a specific temperature all times, so if this is not the case and you need a AC repair company to come to your assistance, get in touch with Bluebird Refrigeration now.
High street stores and garden centres
In high street stores and garden centres, refrigeration units are a major component of how they are ran, ensuring that all products are kept in best possible condition for use by consumers. If any faults are found in your system then our AC maintenance service can help.
Beauty therapy, fitness centres and holiday parks
Any of these more niche settings may make use of commercial refrigerators or air conditioning. If the experience a fault then Bluebird Refrigeration can help get them back to their best possible condition. Contact our air conditioning maintenance service now!
Offices and many more…
Read More
Check out some of our answers to the most frequently asked questions we receive...
Why do refrigerators and air conditioning units need servicing?
It is important to regularly keep on top of the condition of your refrigerator or AC unit, which can sometimes mean getting an expert to look over your system even if there seems to be no problems present. By getting your machine regularly serviced you are able to keep on top of their condition, avoiding the risk of any faults in the future.
How long will it take before my refrigerator or AC unit is fixed?
Due to our around the clock 24/7 call out service, you will not have to worry about our availability when you discover a problem. We understand that issues can cause immediate disruption to businesses, especially ones that work through the night. By being able to call our emergency callout number on 800 0432 you can always be rest assured that our team can help.
What should I do if I have a fault with my refrigerator?
If there is a fault with your refrigerator then you should look to get in checked out immediately by an expert. This gives you peace of mind that your refrigeration system is in the right hands and will be fixed as soon as possible.
Our engineers are fully qualified and well-versed in air conditioning, chilled and frozen applications utilising all refrigerants ( HFC, CO2 and Hydrocarbon).

Fully Qualified Engineers
Here at Bluebird our team of professionally qualified refrigerator repair engineers allows us to fix any repairs on the first or second visit.

Each of our engineers operates from a well-stocked van. They are provided with the necessary specialist tools to
conduct their work in addition to a van stock containing many universal or commonly used refrigeration spares.

At Bluebird we hold a stock within our warehouse and offices that the engineers can call upon 24 /7 in an emergency.

Bluebird is a current member of the the Refrigeration & Air Conditioning Contractors Alliance. This puts us in the group of independent companies who are well established, and are able to provide a first class service around the UK.
Brands
Here at Bluebird Refrigeration we are delighted to share with you some of our brands that we use and work with.
Case Studies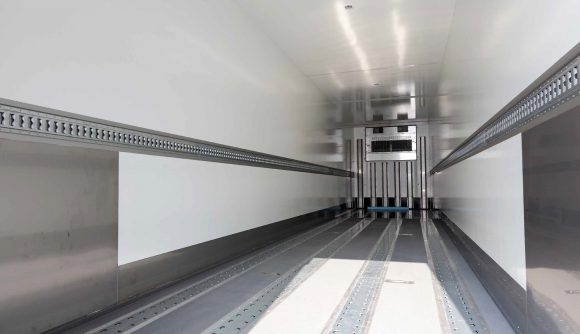 European refrigeration manufacturer supplying large UK supermarket
We received a phone call at 4 o'clock on a Friday evening in 2012 asking…
Three Tailor made packages
Platinum
Emergency breakdown response within 24 hours and a planned maintenance programme.
Suitable for businesses more than 20 sites where a 4 hour response is not critical.
Business will have service managers requiring high level of performance, administration and management support with timely reporting.
Gold
Reactive breakdown response within 24 hours and a planned maintenance programme.
Suitable for businesses with 3-20 sites where a 4-hour response is not critical.
Business will have facilities or maintenance manager requiring high level of performance, administration and management support with timely reporting.
Silver
Reactive breakdown response within 48 hours.
Suitable for or manufacturers that provide warranty service where the initial response time is within a timescale specified on customer purchase of equipment.
Businesses with 1-3 sites who just want the equipment repaired, don't need administration support or analysis.